Five Films to Come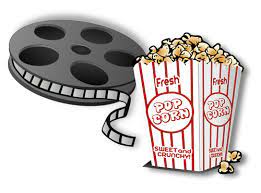 The start of colder days also brings an extraordinary line of hot movies for the upcoming months and years. Upcoming movies with the loudest voices are gaining attention all over with high expectations. Diving in with Disney's live action remake of The Little Mermaid, scheduled to come out in 2023. Emotions have been stirred up ever since the release of the trailer. Starring Halle Bailey as the mermaid protagonist, Ariel, along with her timid friend Flounder, played by Jacob Tre, Wishing to encounter the surface world, Ariel seeks advice from the sea witch Ursula, played by Melissa McCarthy. Now Ariel, Flounder, and hermit crab royal advisor Sebastian, played by Daveed Diggs, have a timely journey with romance, drama, and music, as well as actors and actresses with talents to watch.
Speaking of water, a sequel to Avatar? After thirteen years, Avatar: The Way of Water bumps the first movie back into theaters as a way to get caught up and prepare for the sequel. With Sam Worthington as Jake Sully and Zoe Saldaña as Neytiri, So far, with the trailer showing incredible graphics and extraordinary lighting, this movie may be a sequel to remember.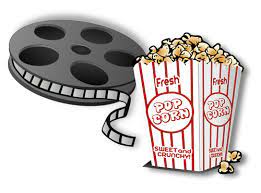 As many know of Charlie and The Chocolate Factory, along comes Willy Wonka, a promising prequel centering on Willy Wonka in his early days in the chocolate business. Several of our students are excited for the arrival of this new musical film, After interviewing several students, Mayah Bonafield stated she was most excited for this release due to Timothée Chalamet as the lead, and a quote from Alice Alt being in favor of the main character saying "Willy Wonka is nuts." She already had good expectations for this upcoming 2023 movie.
Although far from release, 2024's Joker: Folie à Deux is already buzzing, with Joaquin Phoenix playing the lead role as the clown prince of Gotham. With a twist leaving fans surprised, Joker: Folie à Deux is expected to be a musical film. After hearing this, many have wondered how a musical would play out in the movie, leaving viewers with anticipation. While interviewing students, Kyle Hoffman stated how due to the last Joker movie being a sensation, it's likely to have high expectations for this motion picture.
Roaring through the nation, comes The Super Mario Bros. Movie. With the recent release of the trailer, a large population has been revving over this movie. The trailer stars Chris Pratt voicing Mario, although after the trailer was released it received backlash for how Pratt voiced Mario rather poorly. However, with astounding animation and graphics, and not to mention Jack Black capturing Bowser's voice perfectly, this movie is expected to be a fantastic action-packed adventure film for the ages.