The Lives of the Leaders
Our local athletes work hard on and off the court and field, there are some who have risen to the task of Team Captain. These people support the team and lead by example. Being a team captain is a big leadership role and should be recognized. We interviewed the team captains of our Volleyball, Tennis, Boy's Soccer, and Cross Country teams their thoughts on having a leadership role, and how the season is going so far. We asked Nick Hoffman, captain of boy's soccer, how he became captain of the soccer team and if this was new for him,
"This isn't very new for me. I've been known as a leader in my grade and throughout my life. I like to be a leader on the field" he said. Girl's cross country captain; Brooklyn Endres says "I became team captain this year since I have been around the longest on varsity/team for girls".
Being a team captain can be a new sensation for some and after being committed to a sport for such a long time we asked some of our team captains what is something that they have taken away from it, "I love the group of girls that play for the team and it is great to have a group of girls to have and to fall back on for the rest of the year" says Rachel Winters, Captain of the Lodi Tennis team.
Olivia Heyroth, one of the captains of our volleyball team replied, "Have fun with your team and enjoy it while it lasts".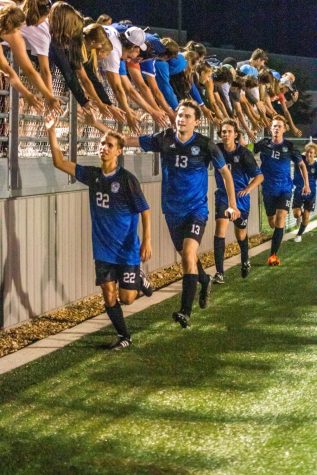 "Becoming a captain has given me a new sense of responsibility for the team and given me extra motivation to try to lead the team to success" from Paul Lins, Co-captain of our boy's cross country team.
As athletes, it is important to set goals for yourself so that you can continue to grow. We set goals for ourselves every day from big to small, and our leaders set goals for not only themselves but what they want their teams to achieve. Our team captains told us some of their goals.
Brooklyn Endres stated, "Our goal as a team for the rest of the season is for us all to make more PRs and keep improving each race". In addition, "We want to win regionals for the WIAA, and have fun for the rest of the season, and to help the following years to rise up to the and be a step above us", claimed Nick. Rachel said, "To perform well individually and as a team in our subsectionals and see how far we can make it in the postseason".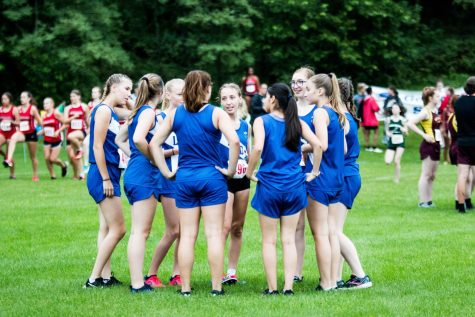 Transitioning to the role of team captain can be a new feeling, so we wondered how our captains felt when they made that change.
"It felt good, from our coach's point of view, to see that we are leaders. It makes me more confident being a leader on the court" from Hope Hesselberg, one of the captains of our volleyball team. Rachel Winters told us she loves being a team captain. It gives her a chance to help be a team manager and organize, and be able to see the team grow.
Walter Beld, Co-captain of our boy's cross country team, told us, "I feel a responsibility to coach the team up and support my fellow runners during the season and in the meets. Words of encouragement from upperclassmen go a long way, I know that from experience", mentioned Walter Beld.
Our local sports teams have made great strides in their seasons this year, and they told us what they thought their greatest accomplishments were.

"Beating Poynette, and being able to fully connect with each other and have that ah-ha moment. We also took it to fourth in the Richland center tournament " says Hope and Olivia. Nick said the soccer team's greatest accomplishment was,
"About every single game we've been in we've come back and we've stayed positive, we don't get down even when they score", added Nick. For girls' cross country their team won at the Rio conference and at a meet in Fenimore most of the girls were able to get a new PR. Also, Tennis performed very well at the Capitol conference and went in as 3rd but came out as 2nd.
Being able to look back and learn life lessons from the events in our lives is key to success. Doing so can be easy but also very hard, so it is important not to lose sight of this.
"If I could take one thing away from cross country it is that hard work pays off and the only way to get better is to believe in yourself and your team" answered Walter Beld.
Our fall sports team captains have shown amazing leadership throughout the season and have done a great job. We got to see an insight into their daily lives on the field and on the court. They have seen the team at its best and motivated them through its worst. Being a team captain in a sport is a big leadership role and we give our support and thanks to our local leaders.