Things To Do in the Snow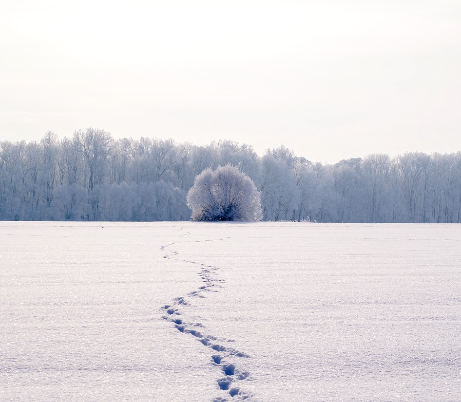 As winter is coming to an end, we all need to enjoy the snow while it's still here. There are plenty of fun activities to enjoy during this time. One popular option is skiing. Junior Grace Wetzel has hit the slopes and finds skiing to be a great workout for the leg muscles and building endurance. Grace said, "I only do this maybe once a month." Skiing can be done at various locations such as Devil's Head, Tyrol Basin, and Cascade Mountain.
Snowboarding, sledding, and tubing are also thrilling options on the slopes. Senior Emma Cahalen enjoys both skiing and tubing. She said, "I do these activities a couple of times over the winter." Cascade Mountain is a popular destination for tubing. Sledding is a simpler activity—all you need is a sled and a snowy hill to enjoy the ride.
Mrs. Barlow, on the other hand, prefers snowshoeing. She said, "We go up north when we have a free weekend." Snowshoeing is a fantastic activity when there is powder on the ground. As for the ice beneath the snow, many people enjoy ice skating.
Ice skating venues like The Ice Pond and Madison Ice Arena offer opportunities to glide on the ice. Emma mentioned she has gone ice skating a few times, and it's one of her favorite winter activities.
In addition, you don't have to participate in sports to enjoy the snow. You can also go to seasonal sporting events. During the winter, hockey is in full swing along with basketball and the end of football season. You can watch games at home, dine out at restaurants, or attend the events in person. Mrs. Barlow said, "This winter, I have gone to a Madison Capitols hockey game and UW Men's Basketball game. Now that the JV Mock Trial season is over, I'll start going to more sporting events."
Food and drinks play an important role in enjoying the season. Hot chocolate, hot tea, hot apple cider, and other traditional winter drinks are best enjoyed in the cold weather. Days with low temperatures provide the perfect opportunity to enjoy these warm drinks. Another delightful food event is the "fish fry," which Mrs. Barlow frequents "every other week."  You can also enjoy a good hearty soup or chili during chilly days. You can go out to restaurants to get these food items or try your hand at making them at home. 
All of these activities can be enjoyed alone or with friends and family. It's important to appreciate the little things, so make the most of the enjoyable aspects of winter while you still can.