Lodi Basketball: Junior vs. Senior
As the 2022–2023 basketball season went underway, I had the chance to interview different players in order to get some insight on the team. This season, Lodi not only got a new starting lineup but also gained one Minnesota native sure to shake things up.
Junior Zach Nyquist, a new student at Lodi, brought his basketball skills across state lines, moving from Minnesota to Wisconsin. When asked about what it was like to join a new team, Zach said, "It was a very positive experience for me. I got used to the new style of basketball quickly, and all my teammates supported each other from day one." Nyquist dropped 13 points in Lodi's season opener against Reedsburg, showing fans he was here to play. With a 50% 3-point percentage and a 75% free throw percentage, Nyquist averages around 9 points per game, contributing multiple solid performances off the bench.
On the flip side, senior Nick Hoffman has been with Lodi ever since he started playing. Coming from a team full of seniors last year, this was an opportunity to make a mark. Nick averages around 3 rebounds per game, with over half of them being on the offensive side of the floor. Hoffman cleared the board against Marshall, putting up an impressive six rebounds. Nick also managed to contribute four rebounds against Wisconsin Dells and Reedsburg. When asked what it's like to finally be a senior, he said, "It feels rewarding. I have worked so hard in order to keep my basketball career alive and am lucky to have an awesome group of teammates to support me."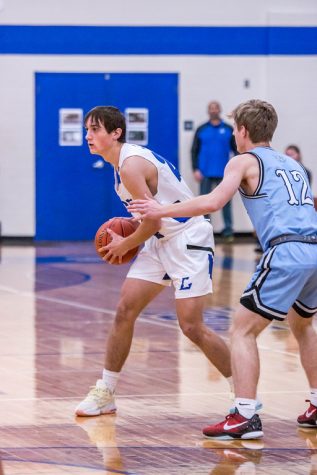 To compare Nick and Zach's points of view on the season, they were both asked similar questions about not only the team but also each other. Here's what they had to say:
What is special about this year's junior class?
"They are REALLY strong.  All of them hit the weight room hard and are very tall. They're also a very close-knit group and have great chemistry." -Hoffman
What is special about this year's senior class? 
"They have all been here for a long time and are great at helping the underclassmen develop as players." -Nyquist
What is your favorite thing about Zach Nyquist?
"Zach is a great shooter and a great talker. He never lets anything get to his head and takes responsibility for his actions when something goes wrong." -Hoffman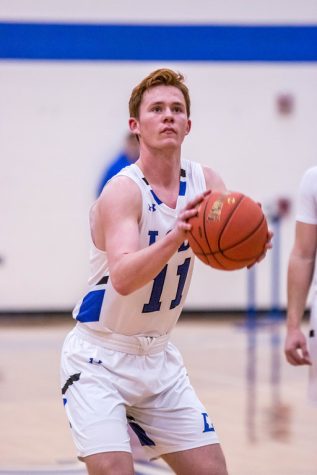 What is your favorite thing about Nick Hoffman?
"He has a great personality and is always a positive teammate." -Nyquist
What is your "least" favorite thing about Zach Nyquist?
"He's a better shooter than me." -Hoffman
What is your "least" favorite thing about Nick Hoffman?
"He's a ginger." -Nyquist
The 2023 basketball season is just getting started, with Rock the Gym and the playoffs still to come. Make sure you support your team by cheering them on at their games and showing Lodi Pride!